Selecting the perfect engagement ring is more than just a purchase; it's a pivotal life moment. Your next move? Find a style that captures your partner's essence without stretching your budget.
We've put together a few tips on how to decide on the ideal engagement ring style and how you can save money in the process.
There are many different factors that go into finding the perfect engagement ring that speaks to who your partner is and where your relationship is headed. Are they more classic or edgy? do they love the finer details? Knowing these things will make finding the right ring easier than ever before. Keep reading for some great advice on choosing the best engagement ring and its style for your partner!
How to Determine Your Partner's Ideal Engagement Ring Style
The first step toward finding the perfect engagement ring is figuring out what ring style your partner likes most. This will make it much easier to narrow down your search and be sure you're getting something they'll love. There are many different ring styles to choose from, making it easy to find one that fits your partner's preferences and personality.
Engagement ring settings
The ring setting refers to the metal framework in which the gemstone is mounted. The setting not only holds the stone in place but also significantly impacts the ring's overall design and aesthetic. The setting can influence how the gemstone is showcased, how light interacts with the stone, and even the ring's durability. So, choosing the right setting is a crucial step in the process of selecting an engagement ring.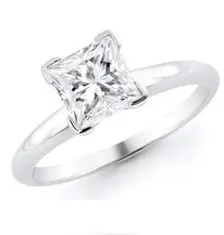 The Classic Solitaire Setting: What You Need to Know:
The most traditional style, a solitaire is a ring with a single gemstone (diamond, moissanite, ruby etc.) set in a metal band. It's simple, classic, and timeless, making it a great option for anyone who can't decide between old-fashioned and modern.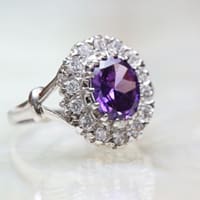 Understanding the Halo Setting for Engagement Rings:
A halo setting comprises a larger stone in the centre of the setting framed by smaller stones. This is a less traditional option and is great for anyone who is comfortable with making a statement. This also gives you many options for stone type, colour and size to create more interest.
The Symbolism Behind Three-Stone Engagement Rings:
The three-stone setting uses two smaller stones set on either side of a centre stone. They are a great middle ground between the halo and solitaire setting. Perfect for anyone who likes simplicity but also something a little different. Again, like halo settings, there's a variety of choices when it comes to stones. Stones such as Aquamarine, Ruby, Sapphire, Tanzanite, and Morganite add colour and with a little research and careful selection can add an element of symbolism to your creation too.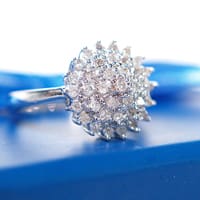 Why Choose a Cluster Setting for Your Engagement Ring:
While the name says it all, there are many different cluster designs to choose from. Some feature a circular cluster, while others are squares or floral designs where a colourful cluster can appear like a bouquet. In essence, a cluster design incorporates many similar-sized stones (often smaller) into a pleasing pattern that gives the ring a more substantial appearance. A cluster can combine colours or be a single type of stone - the choice is yours.
Choosing the Perfect Gemstone Cut for Your Engagement Ring
After settling on a ring setting that captures your vision, the next crucial step is selecting the ideal gemstone. While diamonds have long been the go-to choice for their durability and brilliance, they come with a hefty price tag that can limit your customization options.
Moissanite offers an ethical and sustainable alternative, as it is lab-grown rather than mined. This ensures consistent clarity and a dazzling sparkle. Its high dispersion creates a rainbow of colours, making it a durable and eye-catching choice for a lifetime of wear. Learn more about buying moissanite here.
Sapphires are another popular choice for engagement rings, known for their deep blue hue but also available in a range of other colours. They are not as durable as diamond or moissanite, but they are a durable option for an engagement ring.
Emeralds bring a touch of vintage elegance with their rich green colour. However, they are softer and require more care to prevent scratching and damage.
Rubies, with their vibrant red colour, symbolize love and passion, making them a fitting choice for an engagement ring. Like sapphires and emeralds, they are quite durable but require care to maintain their lustre.
Types of Gemstone Cuts for Engagement Rings
The cut of the gemstone plays a pivotal role in the ring's overall appearance. It influences not just the sparkle but also how well the stone complements your chosen setting. Therefore, it's essential to pick a shape that your partner will adore and that aligns well with the setting you've selected.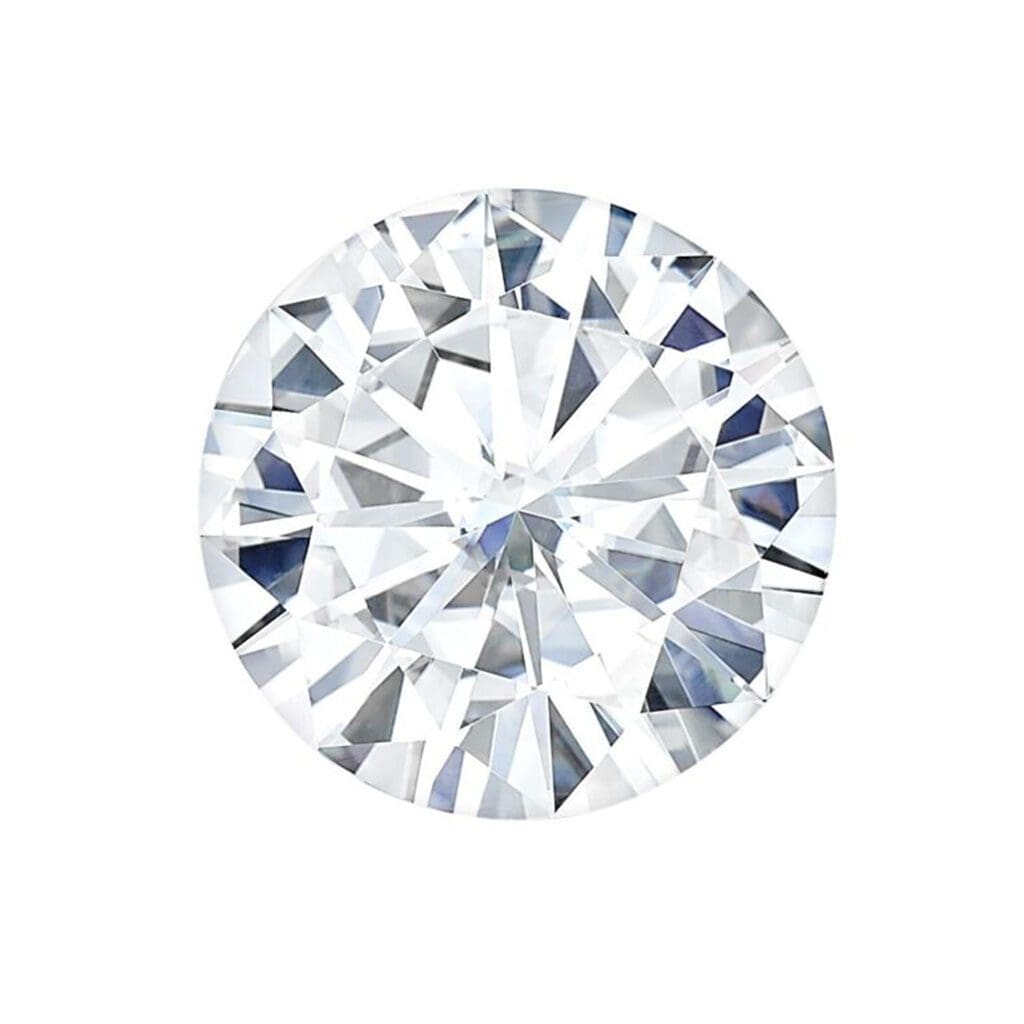 The most classic cut for engagement rings out there, it is cut symmetrically and has a beautiful sparkle to it. Smaller stones can be used in clusters, in halo settings as accents and larger ones combined in 3 stone settings or solitaires.
A Hearts and Arrows diamond cut is a precision-cut round stone showing a hearts-and-arrows pattern due to its exact angles and symmetry. Arrows are visible when viewed from the top of the diamond, and hearts are visible when the diamond is face-down. Smaller stones can be used in clusters, in halo settings as accents and larger ones combined in 3 stone settings or solitaires.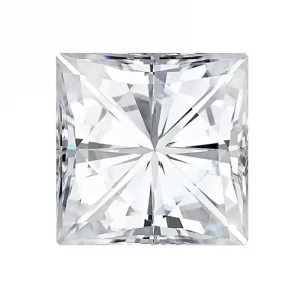 Square cut stones, also known as princess cuts, are cut in a square shape. They are "brilliant", meaning it has triangular kite-shaped facets which make them sparkle similar to the round brilliant cut. Great for centre stones in halo settings, as accents in 3 stone settings or as a solitaire.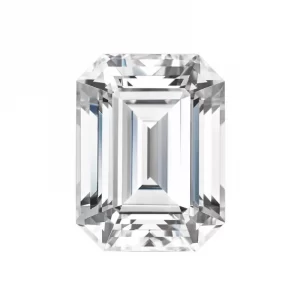 Emerald cuts offer a more unique elongated square shape with long parallel step cuts along and clipped corners. This makes the diamond appear larger than other cuts. Great for centre stones in halo settings, as accents in 3 stone settings or as a less traditional solitaire.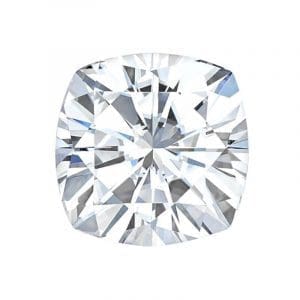 This cut, also known as an old mine cut, is a square cut with rounded corners that has the appearance of a pillow. This classic cut was the most popular cut around 200 years ago, much like the round cut is today. Ideal for a classic vintage look in solitaires and centre stones or accents in 3 stone settings or clusters.
The Radiant Cut is very similar to the emerald cut but with similar facets to that of round cuts.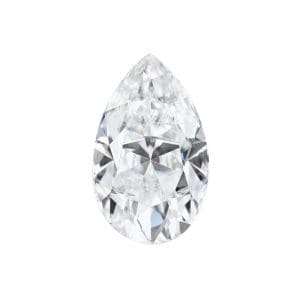 The pear cut is also known as a teardrop and is a popular choice for rings as its triangular facets and unique shapes give the stone a uniquely brilliant sparkle. the pear cust is a popular 3-stone option paired with a simple wedding band or as a solitaire.
Oval cuts are elongated round brilliant cuts with the same sparkling qualities but with a less traditional shape. Perfect for halo settings as main stones or combined with smaller 3-stone settings or as solitaires.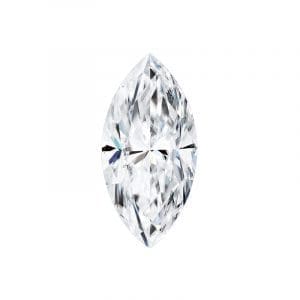 The Marquis cut is an elongated brilliant cut. Its tapered ends make the stone appear larger making it a great option for a more impressive setting on a lower budget. Because of its tapered shape, the marquis cut can make the finger seem longer and slimmer. It's also a great option for halo or 3-stone settings.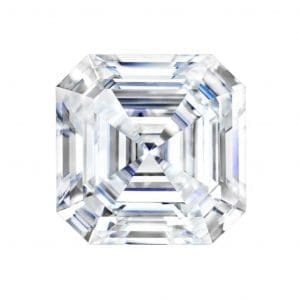 The Asscher cut is square in shape, also known as the Square Emerald Cut, it carries similar parallel step cuts and clipped corners to allow more light to enter.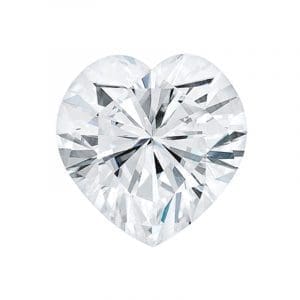 Heart-cut stones are modified brilliant cuts and are a popular option for solitaires but also work well as a halo.
Tip: When deciding on the size of the gemstone, consider what it will look like on your partner's hand. A large gemstone will appear even bigger on small hands while the opposite is true for larger hands.
Selecting the Best Metal for Your Engagement Ring
There are many different types of metals out there to pick from when it comes to an engagement ring. While most metals are relatively similar in terms of strength and durability, they do have different aesthetics that can help you pick the right one for your partner.
While yellow gold is still a popular option, it is very traditional also, if you're looking for more modern alternatives here are a few options to consider.
Platinum:
Platinum is a very rare and beautiful metal that is not only beautiful but also incredibly hard and long-lasting. While this makes it an excellent choice for a ring that will last a lifetime, it can also make it difficult to work with. Consult with your jeweller to be sure they can craft finer detailed work with it.
White Gold:
White gold is a popular choice in ring metals and is loved for its beautiful white appearance. It's not as strong as platinum but it has a long history in jewellery and is a great choice for anyone who loves gold!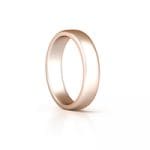 Rose Gold:
Rose gold is quickly gaining popularity as a beautiful and romantic choice for engagement rings. It's not as strong as other metals but has a unique appearance that makes it stand out.
Titanium
Titanium is a great choice if you are on a budget. It is grey in colour, durable, and lightweight. It is cheaper than gold or platinum, but you will have to be sure of the ring size as it cannot be altered if the wearer needs to increase in size at some point.
Palladium
Palladium is a cheaper version of platinum. It is not suitable for people who spend a lot of time working with their hands but it is hypoallergenic (great if you have metal allergies). It is often used in wedding rings but also looks beautiful when paired with a gemstone for an engagement ring.
Tip: Match the metal of you're to your partner's skin tone. People with cool skin tones look great in light or white metals, such as white gold, platinum, and silver. Those with warm skin tones look great in yellow and rose gold. Neutral skin tones look great in both white and yellow metals.
Saving money and getting the best results.
By choosing moissanite instead of diamonds you will have already cut out a large portion of your costs but there is one more way to save.
Buy your moissanite stones directly from a trusted distributor like Moissanite SA. We offer premier-grade moissanite, excellent service and over 40 years of experience supplying high-quality stones to the industry. All our stones are supplied by the best labs (Charles & Colvard and Majestic Moissanite) and offer superb quality, a lifetime warranty and certificates of authenticity confirming that you are receiving the quality you have paid for.
We deliver securely from our premises in Johannesburg to anywhere in South Africa, be it Nelspruit, Capetown, Durban, or Poffadder.
What you need to know about selecting the right jeweller.
Your jeweller is the master craftsman or craftswoman who will create your final piece. The ring is what brings it all together and is just as important as the stone it carries.
Badly set, the stone won't display as well as it could, or worse yet, come loose from its setting. An experienced jeweller will know how to get it right.
Besides the setting, with the savings you have made by selecting moissanite, you could spend more attention on the creative design of the ring. In this case, finding a suitable jeweller who will be able to create what you need will mean looking through previous work as well as discussing what you want to achieve. Collect samples of rings you have found online and share them with the Jeweller - Pinterest is a great resource for inspiration.
To find a jeweller, start by asking friends or family (reputation is everything) or do a Google search.
In either case, check for reviews on social media or any other platform and ask for references who can verify their quality and service.
Conclusion
There are so many different factors to consider when picking out an engagement ring. From finding out your partner's ring style to deciding what metal you want to use, it's easy to get overwhelmed by the process. The best thing you can do is get informed and learn as you can so you are armed with the knowledge to make your investment one that lasts a lifetime.